Barry Whipkey has been at Rapid City First for three years, within his 18 years of ministry. He realized he had a calling to become a pastor when he was in high school, but ran from it until he was in his late forties. His wife Deb has supported him throughout his years as a farmer, and a pastor. They have three children, married, and eight beautiful grandchildren. Pastor Barry is enjoying his time in the Black Hills, but he will always be a farmer. "They sent a country boy to a downtown urban church."
Outreach and Family Pastor
Michele Slott is a second-career pastor with her earlier years spent in graphic design and marketing, primarily in the tourism industry. She has attended at First UMC since 1996, was appointed as a pastor here in 2018, and finished her MDiv in 2019. She and her husband, Rodger, have been married since 1998, and have two sons, Cayden and Dylan; two dogs, Crash and Pongo; and a cat, Mittens. Pastor Michele also serves at Open Heart UMC and is working toward ordination in 2024.
Anne Torgerson is a graduate of South Dakota State University. A native of Watertown, SD she has made Rapid City her home with her husband Peder, three children (Hans, Gretchen and Kai) and one dog (Gracie). She enjoys helping others discover all of the surprising ways God reveals his great love for each of us.
Mom's Morning Out Director
Youth and Digital Media Coordinator
Hannah O'Donnell moved to Rapid City, South Dakota with her husband and airman, Matt in 2021. She brings a wide array of strengths with her background in working with children of all ages, multimedia communications, and years of volunteering at her hometown church in Jacksonville, Florida. As the director of our preschool age program
MMO
, Hannah enjoys leading the teachers and getting to build a relationship with all the kids. She welcomes military families from Box Elder, as well as other families in the area. She coordinates the youth ministry, and believes the youth are a vital part of the body of Christ. Knowing from her own experience as a challenging teenager, developing a foundation with God and being surrounded by a loving church family is important. Her other role involves sharing the heart of Rapid City UMC on multiple digital media platforms.
Destri Fagerland has been long-time part of the family at First Church. As a pastor's kid, youth worker and now the Business Administrator. She resides in Rapid City with her husband, Jesse, and three kids (Josiah, Remington and Sky). Destri enjoys working and doing ministry in the community she loves so dearly.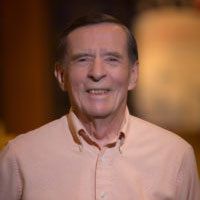 Parker Knox, a now-retired former teacher and journalist, first came to Rapid City in 2004 because family members were already here. He immediately chose First UMC because of the music program---the organ and the two choirs. He has stayed as a choir member and as a substitute organist ever since because of the people who comprise this church.